Salesforce Integration: Turn new users into leads
If a user sends in a ticket and you push it to Salesforce with our Service Hook integration, we will automatically connect it with the Salesforce contact.

But what if it's a new user who isn't a contact in Salesforce yet? You can set it up so new users become "Leads" (which you can later turn into contacts). 

We'll walk you through how to set it up and get it working in Salesforce and UserVoice. 

(Note: You must set up our Salesforce integration, outlined here, first)

Setting  it up in Salesforce
Log into Salesforce.
Click on your Username in the header and choose "Setup."
Click "Customize" -> "Cases" -> "Fields."
Scroll down to Case Custom Fields and Relationships and click "New."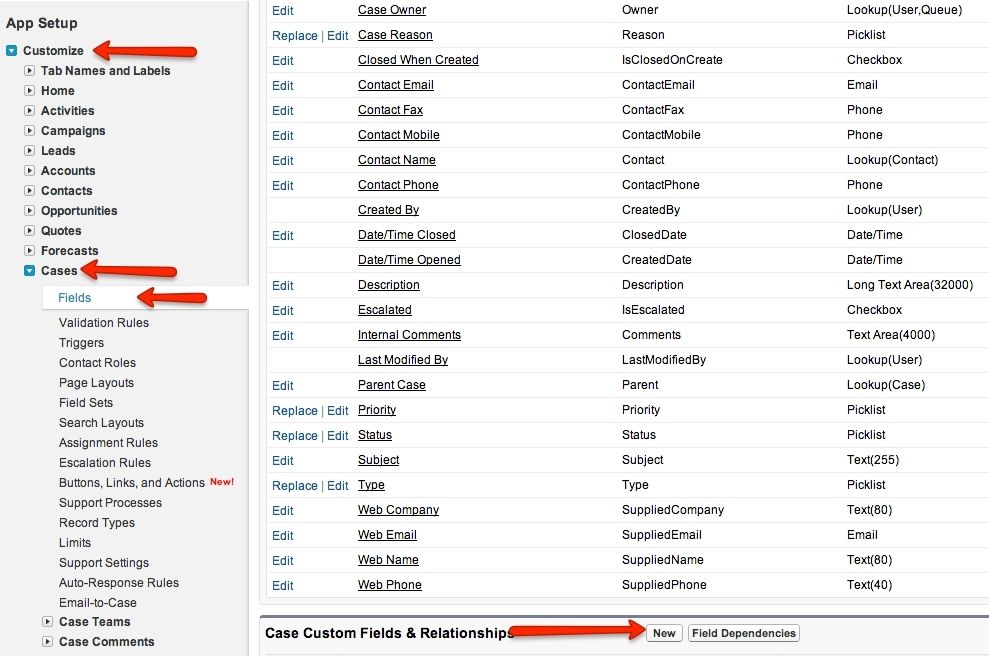 Step 1: Select "Lookup Relationship" and click "Next."





Step 2: Choose "Related to Lead," and click "Next"






Step 3, 4 and 5: It will auto-fill the fields. That's fine. They don't need to be customized. Just click "Next" for each of these steps. 

Step 6: Choose "Save."

Once that's done, go back to your "Case Fields," and you'll see an "API Name" listed for your new "Custom Field and Relationship." 




Setting it up in UserVoice:
Log into UserVoice, click "Settings" in the Admin Header and click on "Integrations."
Click "Service Hooks," and edit your existing Salesforce hook.
You'll see "The API Name of a Case -> Lead Relationship field." Paste in the API Name you just got and save.
Now if a new user (who is not a contact in Salesforce) sends in a ticket, they will become a lead in Salesforce.